CALL CARGOMASTER  1300 767 136 NATIONWIDE
FREIGHT SERVICES TO NZ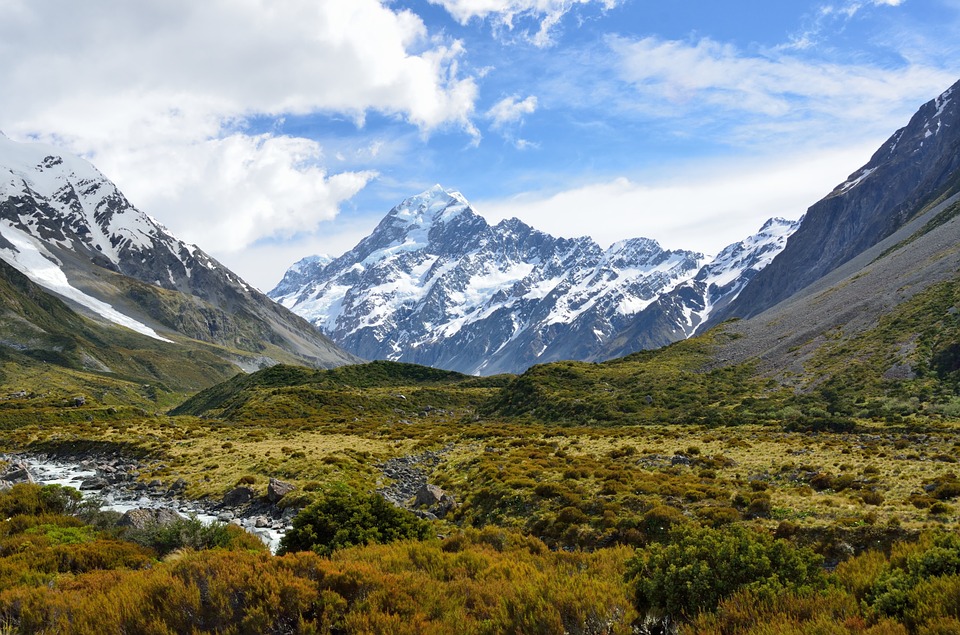 SHIPPING CONTAINERS TO NZ FROM AUSTRALIA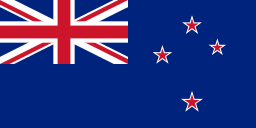 "Sea Freight and Air Freight Shipping to NZ for over 20 years"
CALL CARGOMASTER TEL: 1300 767 136
Vessels sail weekly from Sydney, Melbourne, Brisbane, Perth and Adelaide to Auckland, Tauranga, Napier, Wellington, Nelson, Lyttelton and Port Chalmers. CargoMaster offers two options when sea freight shipping containers to NZ, consolidated sea freight (shared container) or full container loads.
A LITTLE INFO ABOUT NZ
New Zealand is an incredibly diverse and unique country located in the southwestern corner of the Pacific Ocean. From its stunning landscapes and rich cultural heritage to its wide variety of activities, New Zealand has something for everyone.
History: The indigenous Māori people are believed to have settled in New Zealand around 1250-1300 AD from Polynesia. This marks the beginning of the Māori culture which still plays an important role in today's society. Abel Tasman was the first European to reach New Zealand in 1642, followed by James Cook who arrived in 1769. In 1840, British sovereignty was established with the signing of the Treaty of Waitangi between Māori chiefs and representatives of Britain's crown. Consequently, New Zealand became a self-governing colony within the British Empire and eventually achieved full independence as a Dominion in 1907.
Population: As of 2021, New Zealand's population was estimated at 4,972,000 people. Although most people live near larger cities on North Island or South Island (the two main Islands that make up New Zealand), there are also small rural towns scattered around both islands as well as on other smaller islands such as Stewart Island/Rakiura and Chatham Islands. The vast majority of New Zealander's identify as being European (70%), with African, Asian and Pacific Islanders making up the rest (30%). English is the most widely spoken language with over 98% percent proficiency among those aged 15 years or more.
Square Miles: The total land area is 103,483 square miles (or 268,021 km²), including offshore islands such as Stewart Island/Rakiura and Chatham Islands which bring it up to 104,904 square miles (or 273,534 sq km). This makes it slightly larger than Japan but much smaller than Australia.
Weather: The climate across most parts of New Zealand is temperate maritime; however there can be significant variation from region to region depending on factors such as proximity to mountain ranges or ocean currents etc. In general terms North Island experiences warmer summers and milder winters compared to South Island which typically has cooler summers and colder winters due to its higher elevation levels leading to snowfall during certain months.
Shipping Port: There are multiple ports along both North Island and South Island that serve international shipping to NZ needs for cargo vessels; however the Port Of Auckland is considered one of the busiest commercial ports in all NZ shipping circles due to its international connectivity via rail/road networks combined with direct access into open waters for large container vessels travelling between Asia & Europe via Australasia routes etc., hence making it a very attractive option for global traders looking for cost-effective solutions when it comes to their sea freight containers to NZ and requirements & costs associated with them etc..
Facts: Some fun facts about New Zealand include that it has three official languages – English, Maori and NZ sign language; it's home to some unique wildlife including kiwi birds (which cannot fly) plus Hector's dolphins found off its coastlines which are considered one of smallest dolphin species on Earth; also picturesque Milford Sound located within Fiordland National Park consistently ranks amongst top 10 natural wonders globally so really worth visiting if you get chance!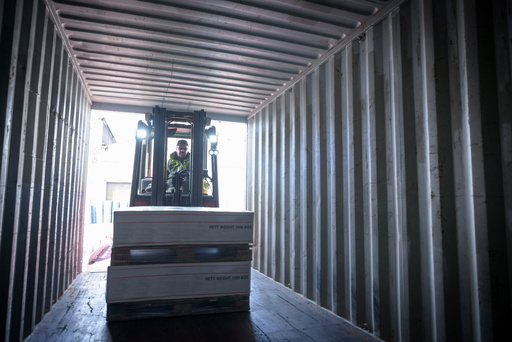 SHIPPING TO NZ
CargoMaster offers regular sea freight containers to NZ from all Australian capitals to most of NZ's major centres on the North and South Islands of NZ. CargoMaster will organise the delivery of empty shipping containers for packing (industry term, Stuffing) to all major cities and most regional centres, or you can pack your container in one of CargoMaster's packing yards. All types of equipment available for sea transportation to NZ , including 20ft and 40ft containers, high cube containers and 20 and 40 ft flat racks.
CargoMaster looks after a huge variety of freight to NZ by sea freight and air freight. For anyone lucky enough to be moving to NZ,  ask CargoMaster about Self Pack International Shipping to NZ, a low cost alternative to high cost international removalists! Self Pack international moving containers can be delivered to your residence in Australia for packing.
CargoMaster moves a wide variety of cargo in shipping containers and on flat racks to NZ, cargo includes , mining equipment and machinery, heavy construction equipment, cars, trucks, boats, machinery or all shapes and sizes, the list is long! CargoMaster is able to offer you a Door to Port or Door to Door service for sea and air freight to NZ.
MOVING TO NEW ZEALAND, WHAT YOU NEED TO KNOW
NEW ZEALAND BORDER CONTROL AND AGENCIES
Border agencies The Ministry for Primary Industries (MPI) along with New Zealand Customs Service and the Department of Immigration, have specific requirements for people moving personal effects/household possessions to New Zealand. The following guide is put together by MPI – please refer to New Zealand Customs and the Department of Immigration websites for further information in those areas.Clearance of goods An inspector will assess documentation presented to MPI for possible risk goods. If an inspection of your personal effects is required this must be at a transitional facility and you must notify MPI of the location. If the shipment is a full sea container load an inspection of the sea container is mandatory and will be carried out by an accredited person or a MPI inspector. For more information contact MPI, your moving company, freight forwarder or customs agent. Other conditions may also apply and MPI will advise you of these at time of application. Keys may be required for any locked trunks, suitcases or vehicles.
RESTRICTED AND PROHIBITED ITEMS:
Do not pack these goods as they may be seized unless accompanied by official certification: • Any packets of food. • Honey, pollen, propolis, honeycombs and other bee products. • Plants, bulbs, cuttings, corms, rhizomes or tubers, commercially packed seeds and seeds for planting. • Packaging such as straw or used fresh food cartons. • Items restricted under the Convention on International Trade in Endangered Species (CITES) such as coral, ivory, snakeskin or whale bone items, turtle shell and some sea shells.
PACKING YOUR PERSONAL EFFECTS
Strict biosecurity laws mean there are some items you cannot bring to New Zealand, and some other items will require inspection on arrival. Using a professional moving company, freight forwarder or import agent to help you move can be beneficial, as they can provide assistance with MPI requirements. Having an accurate and easily understood manifest of your belongings will help MPI to assess these quickly when they arrive in New Zealand. By not packing some items, or packing goods that may require inspection together, you may save costs and time. If belongings are arriving in a sea container then the container must meet the requirements of the Import Health Standard for Sea Containers
ITEMS THAT MUST BE DECLARED
The following items must be declared as they may require inspection and in some cases certification from the country of origin:
Fresh or dried fruit, vegetables, mushrooms or fungi.
Any meat, fish, shellfish or poultry.
Ingredients used in cooking, all milk products, cheese, eggs or egg products, and milk based baby foods.
Hunting trophies or stuffed animals.
Traditional or herbal medicines or remedies, health supplements and homeopathic remedies that include animal or plant products.
Dried flower arrangements or Christmas decorations made from plant material.
Items made from wood.
Items stuffed with seeds or straw.
Items made of from bamboo, cane, coconut or straw.
Items containing hair, fur, unprocessed wool, skin, feathers or bone
PERSONAL MOTOR VEHICLES:
Personal vehicles and other machinery such as jet skis, lawn mowers or chainsaws are also subject to biosecurity requirements and are inspected on arrival. Before shipping, vehicles should be cleaned thoroughly inside and out, including underneath and around the wheels and wheel arches. If steam cleaning ensure the whole vehicle including the engine is cleaned. Contaminated vehicles will be directed for treatment and re-inspection (charges apply). For information on complying with vehicle safety regulations refer to the New Zealand Transport Agency website. For information on vehicle tax refer to New Zealand Customs Service.
BRINGING YOUR PETS TO NEW ZEALAND:
The requirements for bringing pets into New Zealand depend on the type of animal, where it is from and if there is an existing import health standard for the animal. Disease concerns mean that not all types of pets are allowed into New Zealand.
WOOD PACKAGING:
Wood packaging such as crates or pallets is subject to biosecurity requirements and must be declared3 . Wood packaging must have been fumigated or heat treated before use and must be declared in the Quarantine Declaration (for full container loads) regarding container cleanliness.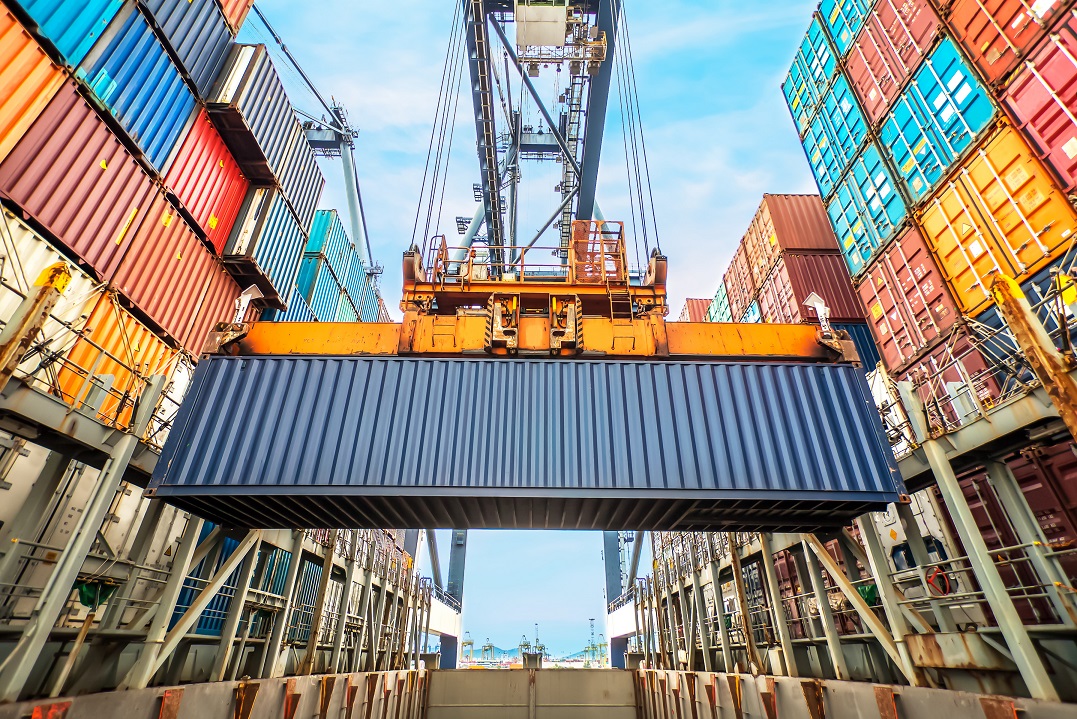 TYPICAL QUESTIONS CALLERS ASK ABOUT FREIGHT SERVICES TO NZ:
"What is the transit time from Australia to New Zealand"
"The transit time depends on several factors , like where to in NZ you intend to ship too, where from in Australia are you shipping from. Transit times to NZ from Australia can be anywhere between 2-30 days. The transit time will also depend on the type of cargo you ship and the method of shipping. Contact CargoMaster for more exact information and the latest shipping schedules to NZ"
"Is air freight more expensive than sea freight"
"Generally speaking air freight is more expensive than sea freight. The advantage of air freight is that it is a lot quicker than sea freight"
"What is the cost of sea freight "
"The cost of sea freight from Australia to NZ will depend upon where you intend shipping too. The commodity you are shipping and the origin in Australia will also be a factor when calculating SHIPPING CONTAINER and other transportation costs to NZ"
"Is shipping by sea cheaper"
"In general terms yes, shipping by sea freight is your cheapest option, the time of the year and the commodity you are shipping will also be factors that will effect the cost of sea freight"
"What is the cost of  a shipping containers to NZ"
"From Australia Shipping container rates to NZ  can vary greatly from shipping line to shipping line. Call CargoMaster for Australia's best shipping rates to NZ"
"How are sea freight charges calculated"
"Charges for sea freight are calculated based on the weight and dimensions of the freight and the intended destination and origin. The method of shipping will also be relevant when trying to work out shipping costs"

SHIPPING CONTAINER TRANSIT TIMES TO NZ  
Adelaide Auckland Melbourne 14 Days
Adelaide Auckland Direct 8 Days
Brisbane Auckland Direct 5 Days
Fremantle Auckland Direct 19 Days
Melbourne Auckland Direct 6 Days
Sydney Auckland Direct 8 Days
Adelaide Dunedin Auckland 16 Days
Brisbane Dunedin Lyttelton 16 Days
Fremantle Dunedin Auckland 27 Days
Melbourne Dunedin Lyttelton 17 Days
Sydney Dunedin Lyttelton 20 Days
Adelaide Hamilton Auckland 13 Days
Brisbane Hamilton Auckland 12 Days
Fremantle Hamilton Auckland 24 Days
Melbourne Hamilton Auckland 13 Days
Sydney Hamilton Auckland 16 Days
Adelaide Invercargill Auckland 17 Days
Brisbane Invercargill Lyttelton 16 Days
Fremantle Invercargill Auckland 28 Days
Melbourne Invercargill Lyttelton 17 Days
Sydney Invercargill Lyttelton 20 Days
Adelaide Lyttelton Melbourne/Direct 11 Days
Brisbane Lyttelton Direct 7 Days
Fremantle Lyttelton Auckland 26 Days
Melbourne Lyttelton Direct 8 Days
Sydney Lyttelton Direct 11 Days
Adelaide Napier Auckland 14 Days
Fremantle Napier Auckland 25 Days
Melbourne Napier Auckland 14 Days
Sydney Napier Auckland 17 Days
Adelaide Nelson Auckland 15 Days
Brisbane Nelson Lyttelton 16 Days
Fremantle Nelson Auckland 26 Days
Melbourne Nelson Lyttelton 17 Days
Sydney Nelson Lyttelton 20 Days
Adelaide Palmerston North Auckland 14 Days
 Brisbane Palmerston North Auckland 13 Days
Fremantle Palmerston North Auckland 25 Days
Melbourne Palmerston North Wellington 20 Days
Sydney Palmerston North Wellington 22 Days
Adelaide Tauranga Auckland 8 Days
Brisbane Tauranga Auckland 7 Days
Fremantle Tauranga Auckland 19 Days
Melbourne Tauranga Auckland 8 Days
Sydney Tauranga Auckland 11 Days
Brisbane Timaru Lyttelton 15 Days
"When you need to get it there fast"
CALL 1300 767 136 NATIONWIDE
CargoMaster know how, Australian
specialists, 35 YEARS  International Shipping to all corners of the World
International Shipping World-wide , save $$$$$$$$$ here at CargoMaster, Australia's renowned
International Shipping Company. With CargoMasters high performance team of  International freight professionals, you get to work with an international shipping company offering innovate cost effective international freight services to NZ!
EMAIL: info@cargomaster.com.au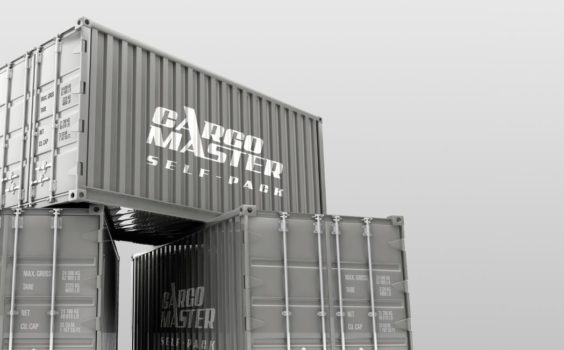 At CargoMaster we strive to deliver low cost international freight services to
business, government and private individuals. CargoMaster moves hundreds of shipping containers and handles all types of international air freight, delivering across Australia and to all corners of the globe. If you need to move
international Freight to NZ FAST then you need to contact the team at
CargoMaster!
FREIGHT SERVICES TO NZ
"SAVE MORE, SAVE TIME" with CargoMasters'  International Freight Services to NZ!
CONTACT OUR TEAM TODAY CARGOMASTER WILL SAVE YOU TOO!