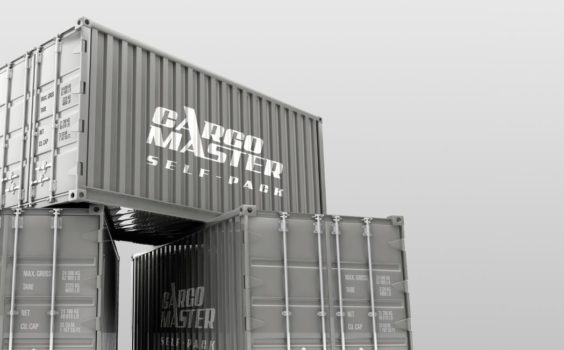 INTERNATIONAL FREIGHT SERVICES HOBART
"International Freight Services with Security Integrity and Professionalism"
CALL CARGOMASTER 1300 767 136
"Welcome to our site International Freight Services Hobart"
The term "International Freight Services" covers a wide variety of transportation modes and is an an overall general description of the type of transportation services offered by CargoMaster. CargoMaster is renowned for delivering innovative and cost effective international Freight Services to and from Hobart, Launceston and around Tasmania. CargoMaster offers a very broad and comprehensive range of international freight services . CargoMaster clients using international freight services include government departments, large and small business and private individuals and families relocating overseas. One of CargoMasters most popular services is Self Pack International Shipping Containers for anyone relocating overseas. Self Pack international moving containers are a low cost alternative to expensive international removalists. Other uses for shipping containers include business trading internationally wanting to transport larger type shipments cost effectively from or to Hobart. CargoMaster international freight services include international freight forwarding Hobart to most of the worlds major cities. Call CargoMaster anytime to find out more about air freight services and sea freight services  from and to Hobart.
CargoMaster has been delivering international Shipping solutions to Hobart based businesses since 2002. Originally trading as Carroll International , CargoMaster was founded by Grant Carroll in Sydney in 2002. Grant Carroll is the managing director of CargoMaster and  boasts 35 years transportation industry experience. Grants experience covers all types of transportation, road, rail, heavy haulage, domestic air freight and international air freight.

"CargoMaster KNOW-HOW comes with 35 years transportation experience"
INTERNATIONAL SEA FREIGHT SERVICES  HOBART
CargoMaster is one of Australia's most trusted sea freight companies . CargoMasters Hobart sea freight services include 20 and 40FT shipping containers, from and to Hobart, Launceston and Burnie. Other types of Hobart international Freight Services include break Bulk Shipping and project cargo shipments. Over the years CargoMaster has transported a huge variety of commodities in shipping containers, flat racks and as break bulk cargo. CargoMaster uses a packing yard located in Burnie.
As mentioned above CargoMaster offers self pack international shipping containers for sea freight Hobart  to most major international cities. CargoMaster will at all times only work with the worlds largest and most advanced shipping lines.  CargoMaster offers weekly sea freight consolidation services from Hobart  too! CargoMaster has extensive experience with most types of international shipping documentation including letters of credit and embassy stamped compliance documentation..CargoMaster provides heavy lift and shift international sea freight from and to Hobart and most of Tassy.
If you are a Tasmanian based business, trading on the international stage, or a private individual utilizing a CargoMaster Pack your own shipping container international or just need a cost effective international freight solution for low cost international transportation. Call CargoMaster international Freight Forwarders Hobart  CargoMaster is the right international sea freight company to call, put CargoMaster on your list. CargoMaster is not a large corporate transportation company and as such is able to offer clients a more flexible personalized international freight service, tailored to meet each clients specific needs more closely. If you need international sea freight services call CargoMaster!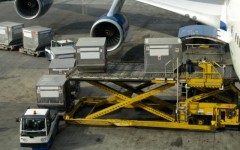 INTERNATIONAL AIR FREIGHT SERVICES HOBART
"One of Australia's most trusted Air Freight Companies"
CONTACT CARGOMASTER, TEL: 1300 767 136
CargoMaster is one of Australia's most trusted air freight companies. CargoMaster international air freight services include direct air freight shipments (for time sensitive air freight) and deferred air freight. International air freight charter services. Please note international air freight from Hobart or Launceston will go via Melbourne or Sydney Gateways. International air freight is more expensive than sea freight ,however clients often choose the international air freight option because their air freight is time sensitive. Due to the COVID pandemic international air freight is restricted , however with the assistance of the Australian Government air freight is still being uplifted to most parts of the world (as at NOV, 2020), Two important things with international air freight, security and identifying HAZ cargo. Feel free to call CargoMaster if you want to know more about procedures required to move international air freight or you need help identifying what is and what is not classified as HAZ CARGO. International air freight is charged by weight or volume whichever is the greatest . CargoMaster offers weekly air freight consolidation services from Tasmania to NZ, The USA and the UK (VIA MELBOURNE). Packaging and labelling international air freight is an important consideration to, always make sure your shipment is clearly marked and if possible keep the weights down to a manageable weight for one person to handle (CargoMaster suggests approx 35kg per piece) It is important to ensure your consignment is clean free from oil, grease dirt and dust, all these things will help you to move your international air freight quickly and safely. You can call CargoMaster about international air freight anytime!
CALL CARGOMASTER  1300 767 136 NATIONWIDE
INTERNATIONAL SHIPPING SERVICES HOBART
"When you need to get it there fast"
CALL 1300 767 136 NATIONWIDE
CargoMaster KNOW-HOW, Australian
specialists, 35 YEARS EXPERIENCE
 International Shipping to all corners of the World
International Freight specialists available to and from Tasmania.
International Shipping  Tasmania-World-wide , save $$$$$$$$$ here at CargoMaster, Australia's renowned
International Shipping Company. With CargoMasters high performance team of  International freight professionals, you get to work with an international shipping company offering innovate cost effective international freight services
EMAIL: info@cargomaster.com.au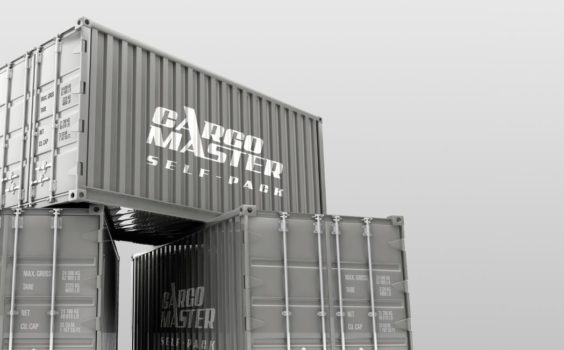 At CargoMaster we strive to deliver low cost international freight services to
business, government and private individuals. CargoMaster moves hundreds of shipping containers and handles all types of international air freight, delivering across Australia and to all corners of the globe. If you need to move
international Freight Tasmania FAST then you need to contact the team at
CargoMaster!
FREIGHT FORWARDERS HOBART/LAUNCESTON/BURNIE
"SAVE MORE, SAVE TIME" with CargoMasters'  International Freight Services
CONTACT OUR TEAM TODAY CARGOMASTER WILL SAVE YOU TO
INTERNATIONAL FREIGHT FORWARDERS HOBART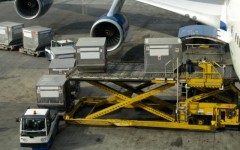 CALL 1300 767 136 NATIONWIDE
FREIGHT FORWARDERS TASMANIA
"SAVE MORE, SAVE TIME" with CargoMasters'  International Freight Services
CONTACT OUR TEAM TODAY CARGOMASTER WILL SAVE YOU TOO!
"SAVE MORE, SAVE TIME" with CargoMasters'  International Freight Services  CONTACT OUR TEAM TODAY CARGOMASTER WILL SAVE YOU TOO!
"SAVE MORE, SAVE TIME" with CargoMasters'  International Freight Services
CONTACT OUR TEAM TODAY CARGOMASTER WILL SAVE YOU TOO!